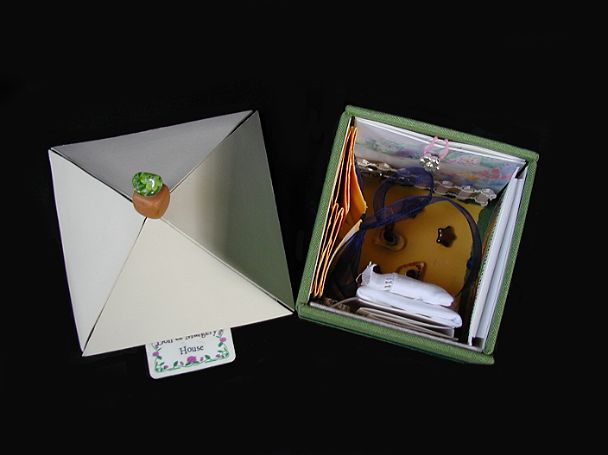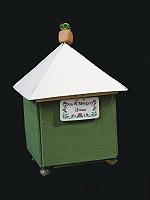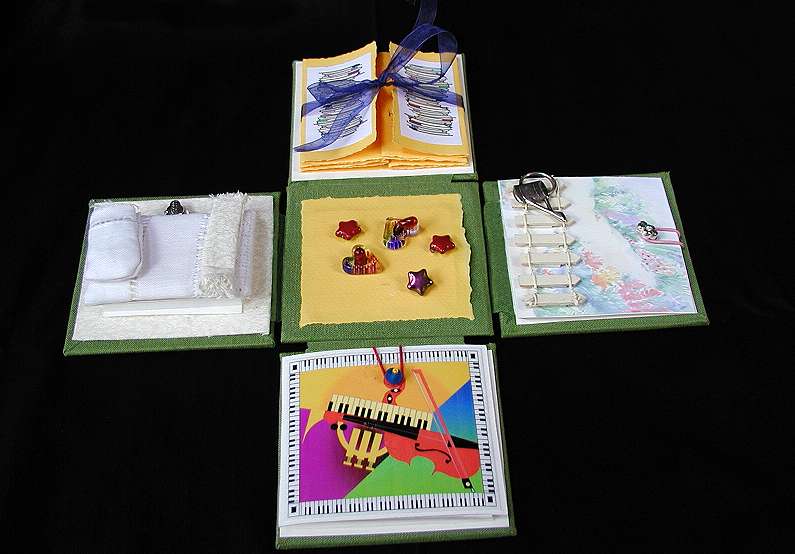 When you lift off the

roof, the walls come down. Each wall contains a book!

Looking down into the book/housek here to add text.

Contact Lynne for special orders for individual houses.

Who wouldn't want a miniature model of their own house... with hidden books inside!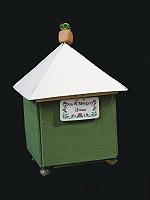 Click here to see more house books...

This page was last updated: May 4, 2008